When you allow a person's words to upset you, you're giving away your power – Dr. Phil
There are times when we, as adults, feel annoyed with one person or another, especially if they have not behaved the way we want them to.   Toddlers who are the purest form of a human never do that.  They live in the moment and make sure adults pay attention to them when needed and then they get busy. 
Perhaps we never fully outgrow our toddler mindset and look at the world from that perspective without being aware of it!  However the difference between a a toddler and an adult is that a toddler after throwing a tantrum would become normal in a few moments.  If we ask them what made them angry the day after their tantrum, they wouldn't have a clue  about what we are talking about.  But as adults we get stuck in angry or irritated mindset by churning a particular experience for days, weeks and sometimes years after it happened.  We can lose sleep over something that happened once because we keep talking about it until it becomes bigger and bigger and out of hand.  
A friend's daughter, Regina, was telling me how she was feeling so angry because of a person.  Though she never mentioned the name of the person but I knew it was her aunty with whom her family had strained relationship. 
Regina said, "You know one day the person came and told us how each one of us has wronged her. And the more I think about the event the more it makes me angry because I hadn't done anything ."
"And?"  I said.
"But…" Regina continued.
"Oh I hear you.  But tell me how long ago was that?"
"A few weeks ago."
"So how why did it affect you?" I asked.
 "I can't forget the event," she replied.
"How many times did you think about the event in that time?"
"In fact, the meanness of the person had been on my mind every day since the event."
"How many times did you strangle her in your thoughts?"
She smiled and sighed. 
"That rude person said something which you didn't like or which, according to you, was not fair.  Now let me guess that the person's visit must have become the hot topic of discussion between your mother and your other aunty for weeks.  But note that the rude person visited you once and she was rude to you only once.   How many times did you discuss your anger with your mother or kept visualizing the event? 
Regina blinked her eyes slowly as if seeing my point of view.  I narrated something that I had watched on Dr. Phil's program years ago.   
A woman on the show was talking about her anger, something she experienced with her in-laws, several years ago.  Dr. Phil after hearing her said, "Your in-laws did this thing to you once.  How many times did you live the event by thinking about it?"  Then he said how we emotionally harm ourselves by  keeping the event alive in our head.
I would add that the woman was not only harming herself emotionally but also physically.  While laughter and good experiences release endorphin, oxytocin, serotonin  and dopamine which make us feel good, negative emotions release stress hormones like norepinephrine and cortisol.  Where do these chemicals go?  They flood every cell in the body.  We know that our body feels different when we are angry and when we are laughing or happy.  Over time our emotions affect our immune system.  Repetitive negative emotions lead to dis-ease in our body.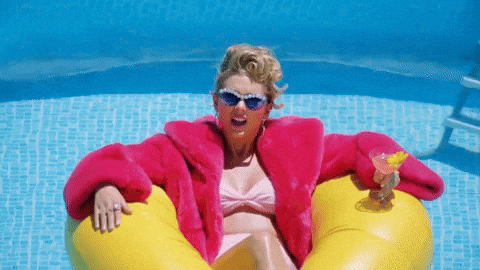 Then I asked Regina three questions:
How much time did she spend thinking about the person?
How did those few weeks when she was churning her angry thoughts affect her life and other project?
How had it diverted her attention from getting what she wanted? 
The last question was in the light of the fact that Regina had set up time with me because she wanted to discuss something very fun and creative about herself.  She completely forgot to mention that during our half to an hour long conversation because she was so upset with someone.
Many a times we get angry about other's behavior and then keep thinking about them without realizing that not only we are harming our body but also wasting our time. 
It's important to act smart and take care of ourselves.  People do things not to us or because of us but because who they are.  So dust their words and tone of voice off of you!